It should go without saying, but things are a little strange right now. We are a few weeks into implementing social distancing practices and there's not a single aspect of life that this COVID-19 pandemic hasn't altered. I'm sure you know the feeling.
As a distributor, you could be experiencing higher demands of your products. Or, oppositely, a break in the supply chain could have drastically changed your product availability. Regardless, with an unprecedented number of people now working and shopping from home, it's more important than ever that your website is running smoothly and that you are utilizing an efficient B2B e-commerce integration system.
To help set you up for success, here are three e-commerce best practices that will keep your business moving forward during this Coronavirus pandemic.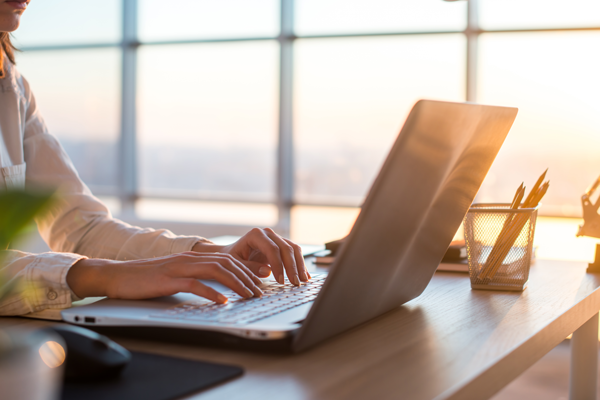 1. Manage Time and Costs Efficiently
Using the right integration software, like WebAlliance E-Commerce, will reduce frustration and save you time and money. Having a dynamic web presence tied to your ERP will not require full-time support from your staff, freeing them up to tackle other unexpected tasks that are likely to arise during this unusual time.
Next, spend time reevaluating your current marketing campaigns to be sure you're efficiently spending your funds. Your marketing strategy should be intentional and concise. A few questions to ask yourself:
Have you been thoughtful about your target audience?
Have you developed a buyer persona?
Are you running A/B tests to ensure you're using the most effective keywords?
Are you focusing your campaign on social media sites that bring the most traffic?
Also, reduce shipping costs by validating addresses and showing accurate estimations at checkout. Make sure your shipping packaging is efficient and as light as is practical for the purpose.
2. Maintain Customer Relationships
The most impactful way to maintain customer relationships is to be sensitive to your customers' changing needs. Invest in an integration system that provides search reports and real-time inventory. Search reports make it clear which products your customers are searching for, and how often. Real-time inventory lets you and your customers know which products are available at any time, which reduces frustration and eliminates backlogs.
Many people who have otherwise avoided ordering online have been adapting to these new circumstances and exploring e-commerce as the most practical (and safest) way to buy. Having a website that's easy to navigate helps new customers make that transition as seamlessly as possible, bringing in more loyal customers for you.
It's also good to keep in mind that B2B buyers have less time to shop than retail customers. Consider adding an app or adjusting your web design to be mobile accessible, as many individuals may be away from their desktop and need to order easily from their smartphones.
3. Stay Productive
If you're experiencing higher levels than normal of downtime, use this precious time to refocus and update your website. Watch or read tutorials and webinars to make sure you are taking advantage of all the features available in your software. It may be a crazy time, but also a time to do a little self-improving. Take advantage of it while you've got it.
For more suggestions on how to improve your website, follow us on LinkedIn, Facebook, or Twitter.
Also, sign up for our series "10 Things Missing From Your Distributorship Website". It's free and has lots of great information you can put to use during this time of uncertainty. https://www.aldrichsolutions.com/10things